Aug 24th, 2014
|
My mother planned to leave home one night last week.  She packed eight pairs of socks, two sweaters, the TV remote, and her address book.  By the time she reached the door to her room, she had forgotten where she was going.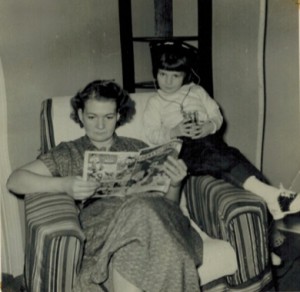 Home is the Wyalusing Valley Retirement and Personal Care Home where she waits to see whether lung cancer or dementia wins their nasty battle.  I try not to take sides.  So, I wait with her each day, watching as she slowly slips further away.
When I left today, I said as I say everyday, "I love you bunches."  Today is the first day I've had to say it twice before she quietly said, without picking up her head, "I love you too."  At least she didn't see me cry.